PVC Pergolas
5 Star Rated Reviews

PVC Pergolas Installation Experts
A custom pergola is a great way to add an elegant, shady retreat from the sun. Family Fence Pergolas are built with the most durable, reliable and long-lasting materials to ensure a top-quality product. You can choose from white, almond, clay or black PVC for your custom pergola.
A PVC pergola would offer the most maintenance free option. And like our other PVC products, our pergolas are made from the purest vinyl for maximum performance and value.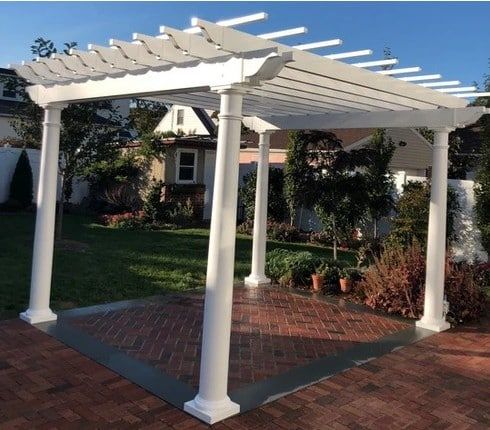 Interested in Adding a Custom Pergola to your Yard?
Our team of trained professionals will be happy to work with you, providing personal attention to your needs. The end result is a custom designed product, built and installed for a perfect fit in your backyard. Contact us today!
Our PVC Pergolas Solutions
We Provide Top Quality Chain-Link, Wood & Vinyl Fencing
Family Fence is a Proud Dealer of these Fine Fence Products