Aluminum Railings
5 Star Rated Reviews

Aluminum Railings Installation Experts
Our aluminum railings are suited for both residential and commercial applications. Our aluminum railings are available in Arabian, American and Lancaster Series. Each railings series features a variety of colors and various spindle options to choose from.
The American Railing Series, one of our most popular choices, is sure to enrich the beauty of any home and/or outdoor living space with its flat-top railing and contemporary profile. The Arabian Series features a contoured top rail giving it a sleek and modern look. The Lancaster Series brings a warm, traditional feel to your outdoor living area. These aluminum railing systems are all finished in a weather-resistant AAMA 2604 powder coating.
Unique, full-length PVC inserts in both top and bottom rails create a firm and solid fit. Add a gate or ADA rail for a secure outdoor living space. When installing our aluminum railings, we use diamond core drill bits, preventing the chipping or cracking of your concrete and/or brick surfaces. Our aluminum railings are powder coated, so you don't have to worry about rusting. Best of all, they're backed by a lifetime warranty!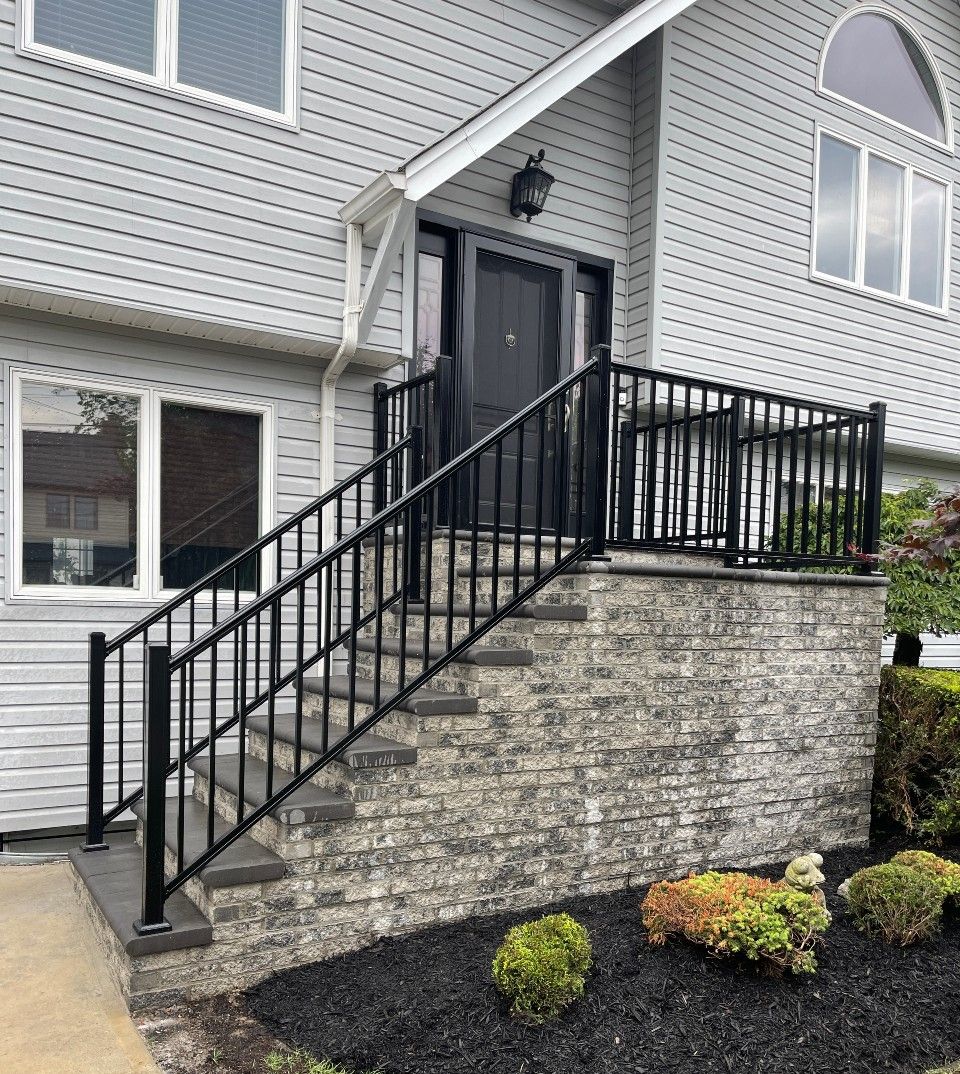 Top Quality Aluminum Railing Products
We also invite you to see what people are saying about our business – please visit Angie's List, Houzz, Better Business Bureau, Review Stars and Google to review recent postings. For a visual and tactile selection experience, please visit our showroom, open Monday through Saturday, 9:00 am to 4:30 pm. where we have many fence and railing displays for you to see in person.
Our Aluminum Railing Solutions
We Provide Top Quality Chain-Link, Wood & Vinyl Fencing
Family Fence is a Proud Dealer of these Fine Fence Products