Cable Railings
5 Star Rated Reviews

Cable Railings Installation Experts
Family Fence is excited to offer Key-Link Cable Railing Systems for your residential or commercial property. Whether you choose from the American or the Arabian series, Key-Link Cable Railing offers sleek and modern styles. Best of all, they are durable, maintenance-free and guaranteed to last a lifetime.
Our aluminum cable railing systems with stainless-steel cables are a great addition to a deck or railing project. Our aluminum railings are available in multiple color choices. In addition to the Horizontal Cable Rail System, Family Fence now offers a Vertical Stainless Steel Cable Infill Option for their American Series Railings. Fully code compliant, with Stainless Steel spacer bars, this system is designed for easy installation and features self-centering mounting brackets when installed on Key-Link Railing Posts.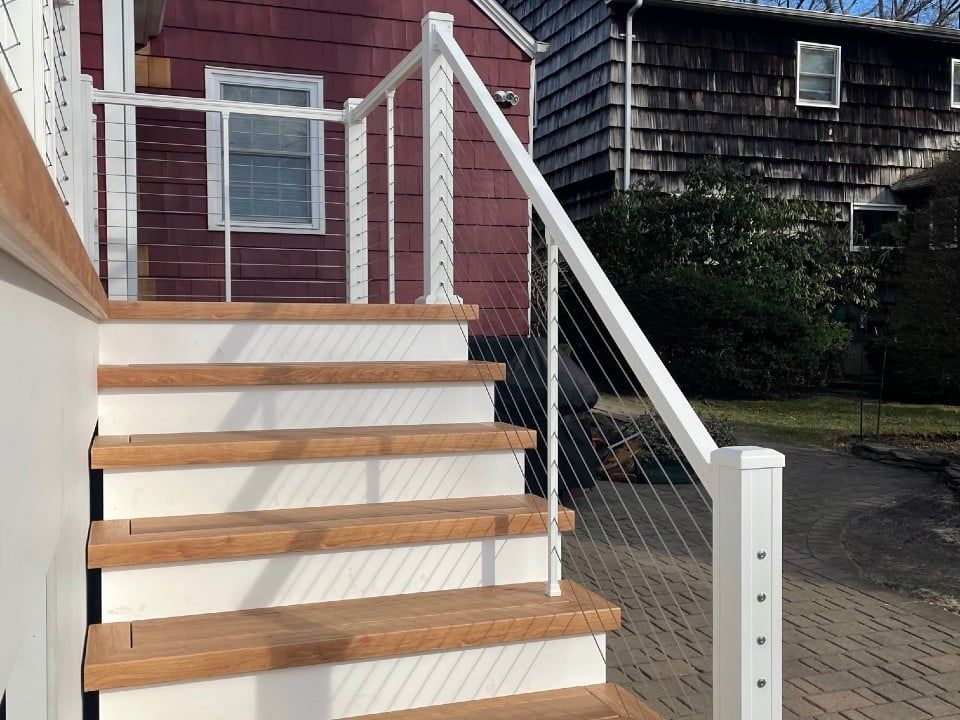 Top Quality Cable Railing Products
At Family Fence our cable railing experts are here to provide you with all of the information necessary to make an educated decision, you just have to call!
Our Cable Railing Solutions
We Provide Top Quality Chain-Link, Wood & Vinyl Fencing
Family Fence is a Proud Dealer of these Fine Fence Products