Iron Railings
5 Star Rated Reviews

Iron Railings Installation Experts
At Family Fence, we use a unique process to coat our railings, preventing them from rusting. This process is called Zinc Metalizing. Zinc spray, which is also referred to as metalizing, is the general name given to a thermal spray coating process.
This coating process is accomplished by melting zinc powder or zinc wire in a flame or electric arc and then projecting the liquid zinc droplets by air or gas onto the surface being coated. The zinc used is 99% pure and the corrosion resistance of the wire or powder is virtually equal.
Our iron railings go through a rigorous process of fabrication to ensure quality. Our iron railings are installed using diamond core drill bits that prevent your brick or concrete surfaces from chipping or cracking.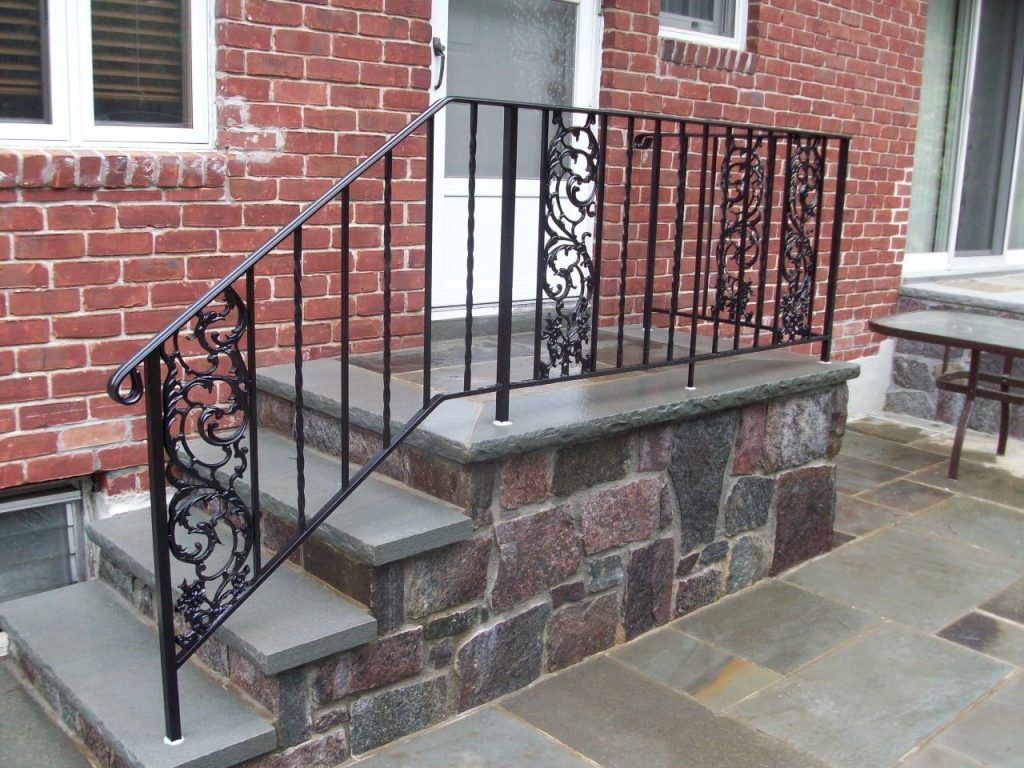 Top Quality Iron Railing Products
Our iron railings are available in black, white, bronze, green, brown as well as additional colors. All our iron railings are custom-made to fit your steps or patio. Our iron railings can be modified with decorative scrolls, finials, spindles and many other options to suit the style of your home.
Our Iron Railing Solutions
We Provide Top Quality Chain-Link, Wood & Vinyl Fencing
Family Fence is a Proud Dealer of these Fine Fence Products