Grand Illusions Fences
5 Star Rated Reviews

Grand Illusions Fence Products
Eastern Grand Illusions Vinyl Fence is manufactured in facilities that have been operating for over 40 years. One of the main priorities for these manufacturing sites is that they remain up to date, employing the most current manufacturing practices in their state of the art facilities. All vinyl fence products are made with only 100% pure virgin vinyl that meet or exceed ASTM F964 specifications. Color and woodgrain vinyl fence options are also available through the amazing, new Grand Illusions Series at Family Fence on Long Island & Queens.
View our gallery or try out the Illusions Fence Design Center to create your own colorful landscape! The Grand Illusions Color Spectrum Vinyl fence colors have been specifically selected to match other home accents such as shutters, window and door trim, siding, etc.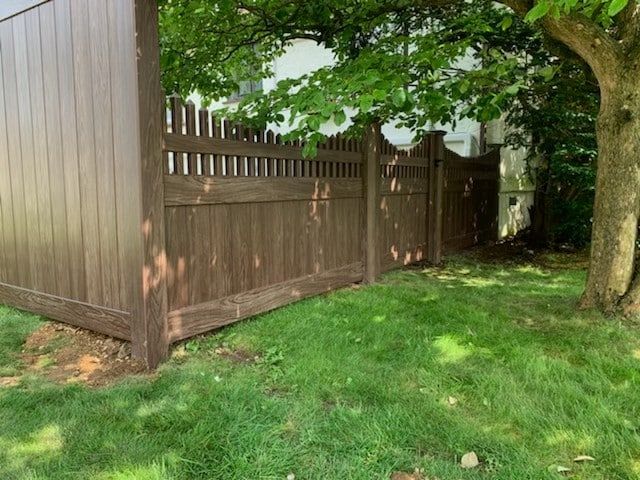 Most Innovative Grand Illusions Fence Products
The Grand Illusions Vinyl Wood Bond series of wood grain vinyl fences is one of the most innovative products to hit the fence industry since vinyl fence itself. It's referred to as being a "game changer" when first seen by many Long Island & Queens residents since the grain is extremely natural looking – even up close and personal! Call us to know more about our Grand Illusions fence products.
Our Grand Illusions Fencing Solutions
We Provide Top Quality Chain-Link, Wood & Vinyl Fencing
Family Fence is a Proud Dealer of these Fine Fence Products