Aluminum Fences
5 Star Rated Reviews

Aluminum Fencing Systems
Key-Link's 2000 Series Aluminum Fence System is made in the USA and manufactured with high quality aluminum. All components are powder coated to ensure a quality controlled (AAMA 2604) paint surface that will last for years to come.
This series offers a "no screw" assembly process, affording ease of installation and aesthetically pleasing results. The 2000 Series Fence can be used for residential, commercial and pool applications in a variety of style and color options.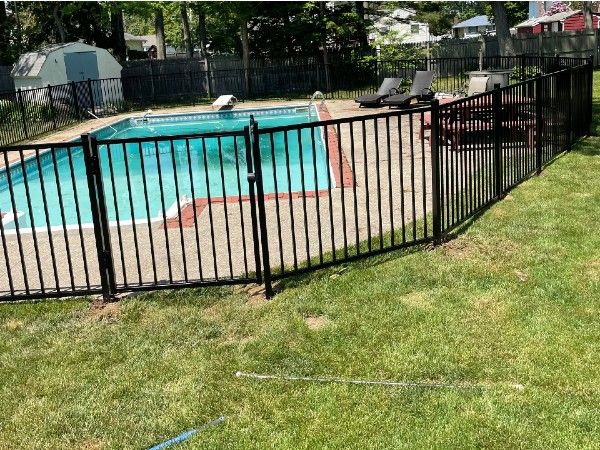 High Quality Aluminum Fencing Systems
Key-Link's 4000 Series Aluminum Fence System (recommended for commercial aluminum fence application) is offered in a variety of colors, finials and rail design. Additionally, custom picket spacing is also available as well as matching gates. Hidden picket fasteners (patent pending) bring a sophisticated, streamlined look, enhancing any residential or commercial property.
Our Aluminum Fencing Solutions
We Provide Top Quality Chain-Link, Wood & Vinyl Fencing
Family Fence is a Proud Dealer of these Fine Fence Products