Baby Loc Fences
5 Star Rated Reviews

Baby Loc Removable Pool Fencing Systems
Do you have a pool? Are you concerned about keeping little ones safe? Are you looking for the perfect safety fence solution that doesn't have to be a permanent structure? If so, then Baby Loc is the right product for you!
Baby Loc removable pool fence is a convenient, cost efficient layer of protection that helps deter babies and toddlers from gaining dangerous access to your swimming pool. Baby Loc provides see through mesh which blends beautifully with any decor.
Baby Loc is the perfect solution for keeping young children safe when there is a pool in the yard. And, best of all, once your youngsters are older, Baby Loc can be easily removed. It's so durable that it comes with a five-year manufacturer's warranty.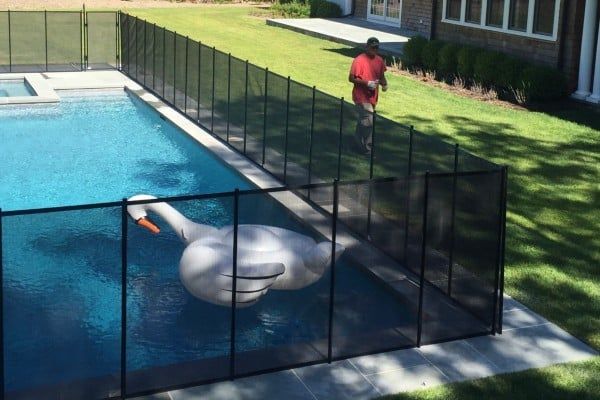 Want to Install a Baby Loc Removable Pool Fence?
While Baby Loc is a superb option for customers with pool safety concerns, it certainly isn't the only option we offer. Depending on your style or needs, you can also choose from vinyl and aluminum materials for your pool fence. You can be certain that Family Fence can, and will, deliver so that a valued customer can enjoy some peace of mind and enjoy their summer!
Our Baby Loc Pool Fencing Solutions
We Provide Top Quality Chain-Link, Wood & Vinyl Fencing
Family Fence is a Proud Dealer of these Fine Fence Products