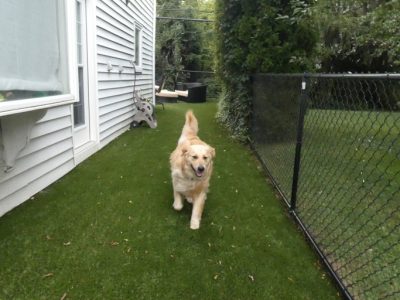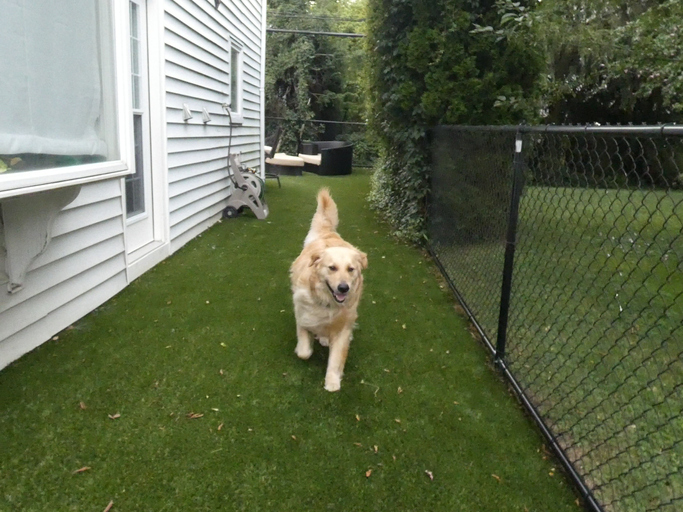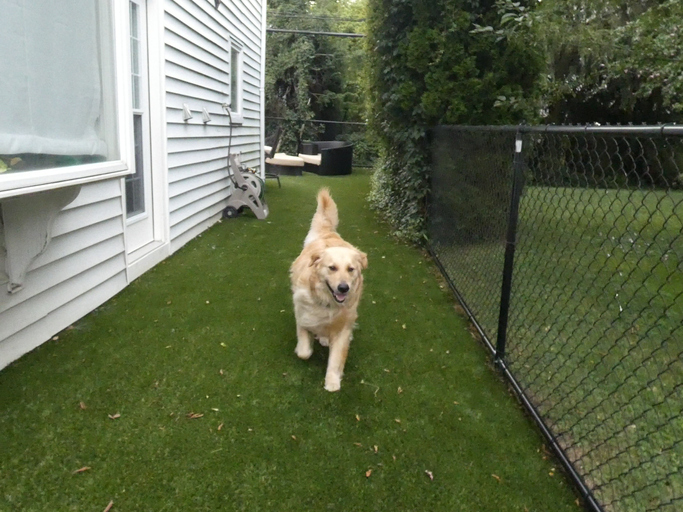 If you have a pet, you know how important it is to have a properly fenced yard that can keep your pet safe and secure. With so many fencing options out there, you may be wondering which choice works the best for your pet. The truth is, there are many variables that affect which kind of fence you should pick, but there are a few characteristics of the different fencing types that can help steer you in a particular direction. While there is no absolute best choice across the board for all pet families, here are some of the best fences for pets for you to consider.
1. Vinyl Privacy Fence
A privacy fence can be a great option for your pet, especially if you have a pet who is agitated or excited by other animals or people passing by. Vinyl fences are low maintenance and easy to clean, making them a great choice for pets who might like to kick up dirt, and they also won't show scratches. In addition, your pet won't be able to chew through a vinyl fence because the material is so strong and resistant to damage.
2. Wrought Iron Fence
A wrought iron fence has many positives going for it and can make a great choice for your yard if you have a pet, but there are some considerations you'll need to think about. Due to the material's durability, wrought iron fences won't be damaged by your pet's scratches or bites. It also often has finials at the top that will keep your dog safe in your yard. However, you need to make sure your dog doesn't get hurt from the finials or any other sharp points that may be part of the design. Additionally, sometimes the bars are spaced far enough apart for a pet to squeeze through, so it's important to ensure the bars are close enough together for your particular pet or to pair the fence with thick bushes or mesh.
3. Chain Link Fence
Chain link fences are an affordable option for pet families, and their durability is on par with other fence materials. They may need treatment to prevent rust but are otherwise low-maintenance and resistant to inclement weather. Pet owners do have to be aware that pets may be able to dig underneath chain link fences, so you may need to take precautions to keep your pet safe.
Family Fence Can Help You Select the Best Fence For Your Pet
There is no universal best fence for your yard when you have a pet because not every pet is the same. When thinking about which fence material to choose, it's important to consider how big your pet is, their temperament, and what you need out of a fence. Is privacy important? Is your pet small enough to squeeze through openings in the fence design? Does your pet need to be prevented from digging under a fence? These questions and more are important to ask yourself when selecting a fence for your yard when you have a pet. At Family Fence, we can help you choose the most appropriate fencing material for your family's needs.