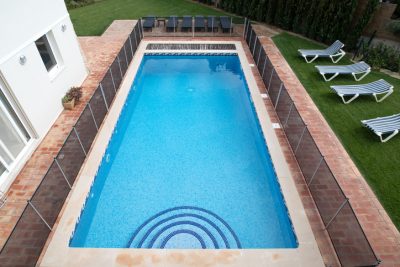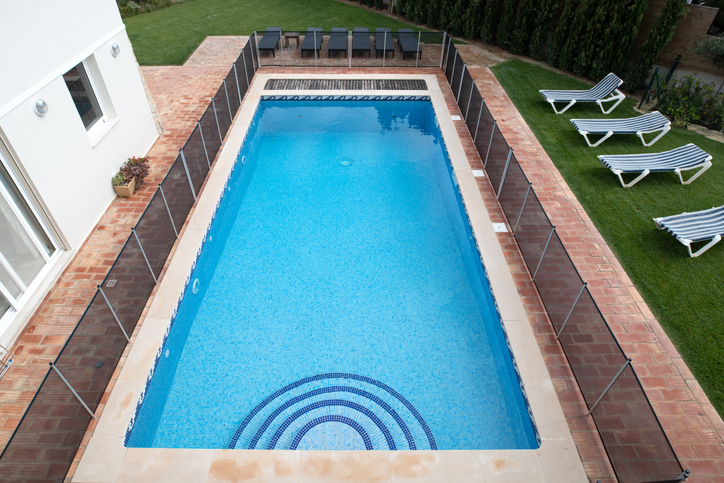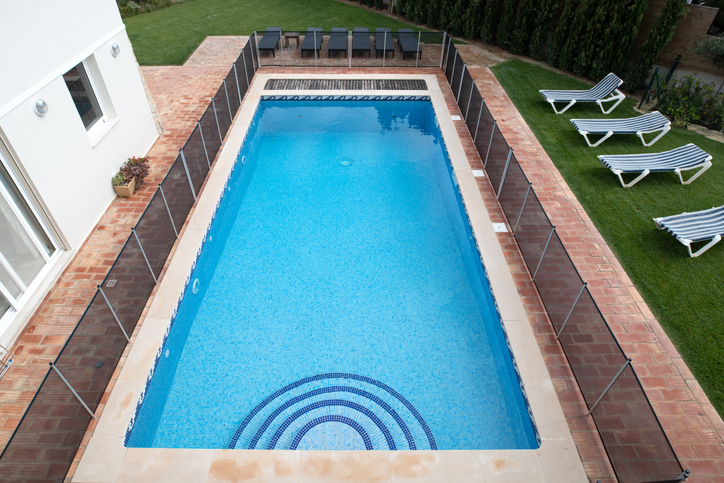 If you have a swimming pool, you probably know it requires a certain amount of maintenance and safety precautions. But did you know that it is important to put up a pool fence? Even if you're a family of strong swimmers, and even if you don't have any young children or pets, a pool fence is crucial for a number of reasons. Here are the top reasons why it is important to have a pool fence around your swimming pool.
1. Safety
Safety is number one–in general, and in this list! Swimming pools are fun when the weather is hot, but they can also be dangerous–especially for children. In fact, according to the CDC, drowning is one of the leading causes of death for children, and is the number one cause of accidental death for children ages 4 and younger. An unfenced pool can be a temptation for children to go swimming without adult supervision.
Even children who know how to swim can experience drowning, so it's important to keep your pool fenced and locked when not in use so children know it is off limits. Additionally, you may have pets that are not swimmers and who may get curious around your pool if it is not fenced off. Pool fences keep your children and pets safe, and that will give you enormous peace of mind if you have a pool on your property.
2. Liability
Did you know that if a child tresspasses on your lawn and drowns in your pool, you will likely be held responsible? This is because a swimming pool falls under the attractive nuisance doctrine, which exists to protect children from dangers on other people's properties. A pool fence is an effective way to prevent neighborhood children from wandering into your swimming pool, and it protects you from being held responsible for a trespassing child's drowning.
Of course, if you have any children as guests in your home, they need protection, as well. If they experience an injury in your pool, you can be held liable. A pool fence will enable your children to safely have playdates and birthday parties without worry of a pool accident and subsequent lawsuit.
3. Keep Out Animals
Even if you don't have pets of your own, someone else's pet might wind up in your yard, or a wild animal might venture in. If your pool is not secured by a fence, that animal could decide to go for a swim and end up stuck or even drowned. A pool fence will ensure that (most) animals cannot find their way accidentally into your pool, a place that may be unsafe for them. Additionally, you may not want random animals in your pool. Even if those animals can swim just fine, you can keep your pool clear of unwanted visitors with a secure fence.
4. Privacy
If your yard is not already fenced in, you may want to ensure privacy when you are in your pool. All safety reasons for a fence aside, a pool fence will give you the privacy you seek so you can relax by the pool without passersby looking in. There are a number of different kinds of fences you can install to give you privacy around the pool, and our experts can help you select the best one for your needs!
We Can Provide You With a Beautiful Pool Fence
You may be concerned that a fence will ruin the look of your pool and get in the way of the beauty it adds to your property. However, a pool fence can actually add to the aesthetic of your yard. There are also pool fences that allow you to still see your swimming pool and all its beautiful components, and some pool fences are even removable. No matter what kind of pool fence you need or want, the experts at Family Fence can provide and install the perfect option for your property.