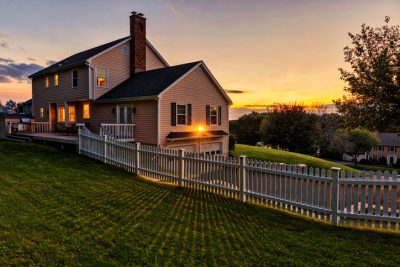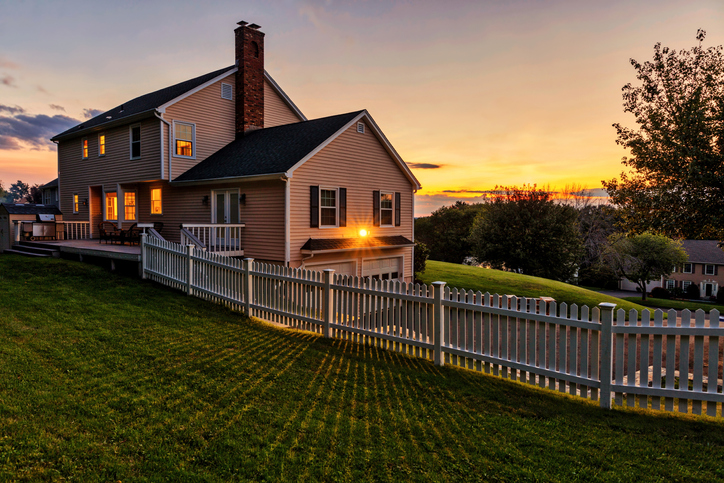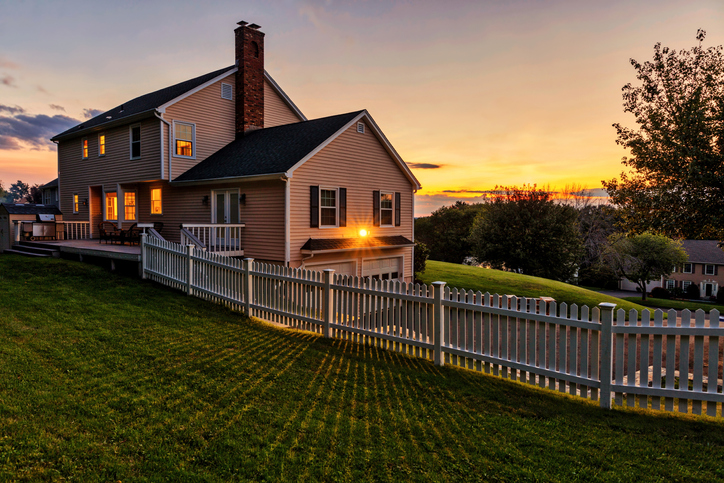 If you are looking to put a fence on your property, it's important to consider which fence material you will choose. Fences come in several different material choices, and each material has its own pros and cons. There is no straightforward answer to the question of which fencing material is best for your property. From aesthetics to maintenance to cost, you will have to weigh all the different variables in order to come to a decision that works best for you. Here are the most common fencing materials and what they can offer you.
1. Chain Link
Chain link is one of the most basic fence types. It is typically made out of metal and is an inexpensive fencing option, making it an affordable choice if you have a large area that needs fencing. Chain link works great at keeping pets or children contained in your yard, especially if your budget is on the lower end. It's also a great option for a sports court or anywhere you want to mark a boundary. Chain link is strong and durable, so you can install it with the confidence that it will last you a long time. It can corrode over time, so you may want to look into installing a chain link that is vinyl-coated.
2. Cedar
Cedar fencing is one of the more desirable fence material options and is typically used for privacy. This material looks beautiful and is lower maintenance than some other natural woods. It has a rich orange-y color that adds warmth and character to a property and does wonders for curb appeal. Cedar is strong and will not warp, making it a durable choice. Though cedar does not decay either, it can rot over time if exposed to soil, so it's best to install it onto concrete or to use posts made of treated wood.
3. Treated Wood
Wood is an extremely versatile fencing material. It comes in many different finishes and sizes, from tall privacy panels to smaller picket fences. Wood can also be installed in a curve or any other shape you may need, and can be painted any color, too. That said, wood is susceptible to rot, warping, and insect infestation, so you need to make sure you treat it regularly.
4. Wrought Iron
Wrought iron is elegant and gives a space a specific charm and beauty. You can find wrought iron primarily at traditional or even historic properties, which also points to the strength and lasting quality of the material. Wrought iron can be costly, as it usually needs to be custom installed in order to fit perfectly in your space.
5. Vinyl/PVC
Vinyl fencing is an excellent choice for those who want a beautiful fence but don't want to have to do any maintenance on it. The classic white vinyl fence comes in many different sizes and styles, and definitely elevates your curb appeal while also providing functionality. Vinyl fencing is generally affordable, especially as it will last for years. The only maintenance it will need is occasional washing. This makes vinyl one of the most popular fencing options.
Family Fence Can Help You Choose the Best Fence Material
At Family Fence, our expert team will help you choose the best fencing material for your property, budget, and needs. We will skillfully install the fence of your choice, so it is sturdy and aligned properly. No matter what kind of fence you need, contact us so we can help.